DETAILS
TECHNICAL PARAMETERS —-two cutting system
material : cold rolled coil , hot rolled coil, galvanized coil
yield strength : Q195Mpas /Q235B, G550/345 should below 2.0mm thickness.
Thickness      1.0-3.0mm
Product Spec   Variable size C  
-Width in Any size within 80-300mm
-Height in Any size within 30-80mm
-Lips  in Any size within 10-20mm  & Variable size Z
-Width in Any size within 120-300mm
-Height in Any size within 30-80mm 
-Lips  in Any size within 10-20mm 
Inner Angel: 135°and 90°
Flow Chart
De-coiler – Feeding and Leveling device – Pre-punching system- Pre- cutting system –Roll Forming System-– Post Cutting – Hydraulic station – PLC – Cutting Product Support

Ⅳ、Machine Pictures (updating)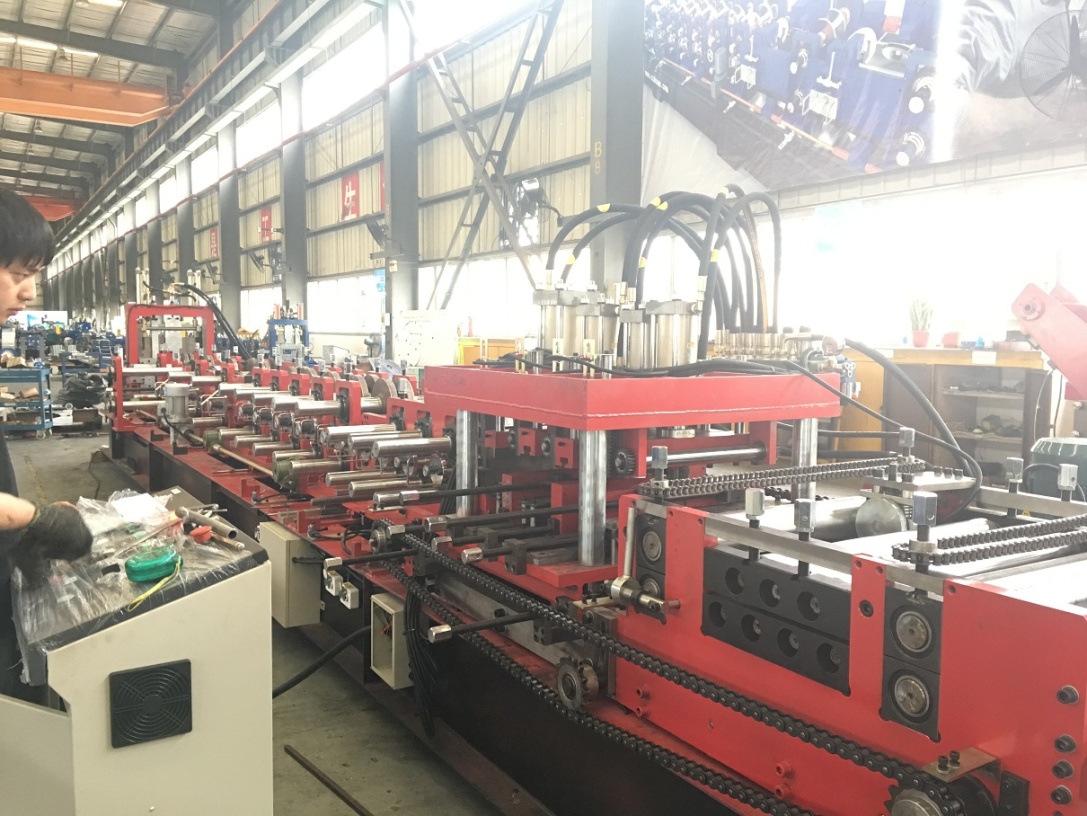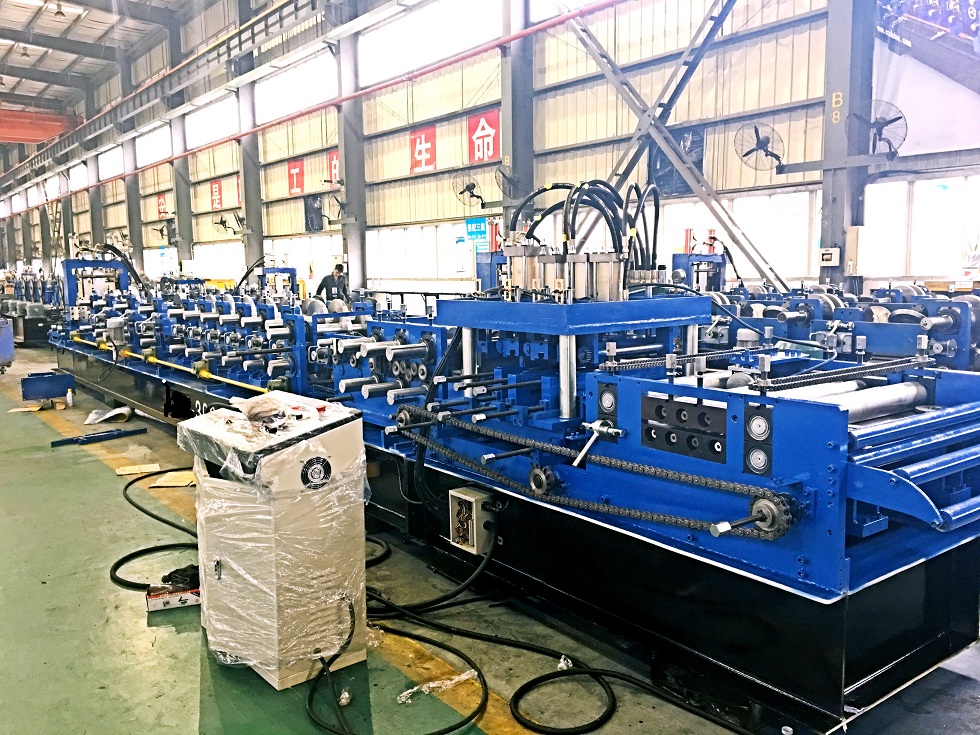 Main Components:
De–coiler
De-coiler Type: Manuel de-coiler
Weight capacity: 5.0T
Feeding and Leveling Device
It used for making the material flat before feeding into the roll forming machine. use handler bar to operate the leveling up and down.
3.Hydraulic Pre-Punching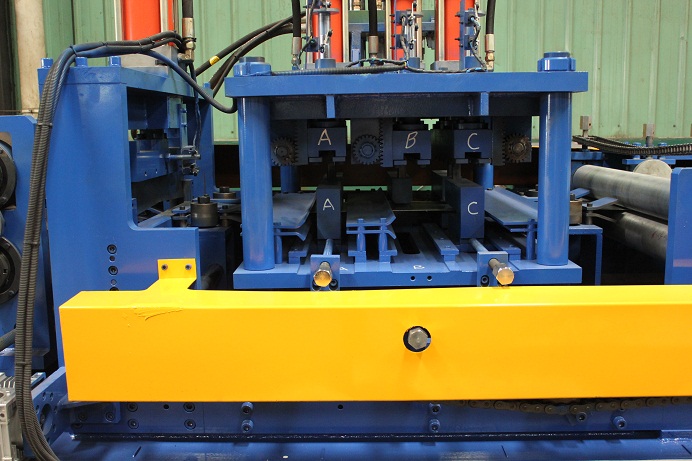 PLC control punching system.
Punching Type: Hydraulic Punching
Distance of the hole can be adjusted manually by handlebar (Transversal) ; Longitudinal position is to be adjusted by inputting parameters into the PLC.
4.Pre-cutting system
Adopts post cutting, the cutting blade material is Cr12 with quenched treatment, after cutting, there is no wasted material.
advantage of pre-cutting system:
pre cut takes 4 seconds to cut.
the purlin without any burrs.
no need adjust after changing size.
5.Rolling Forming System
Main motor type: 3 phase asynchronous motor
Driving Type: Chain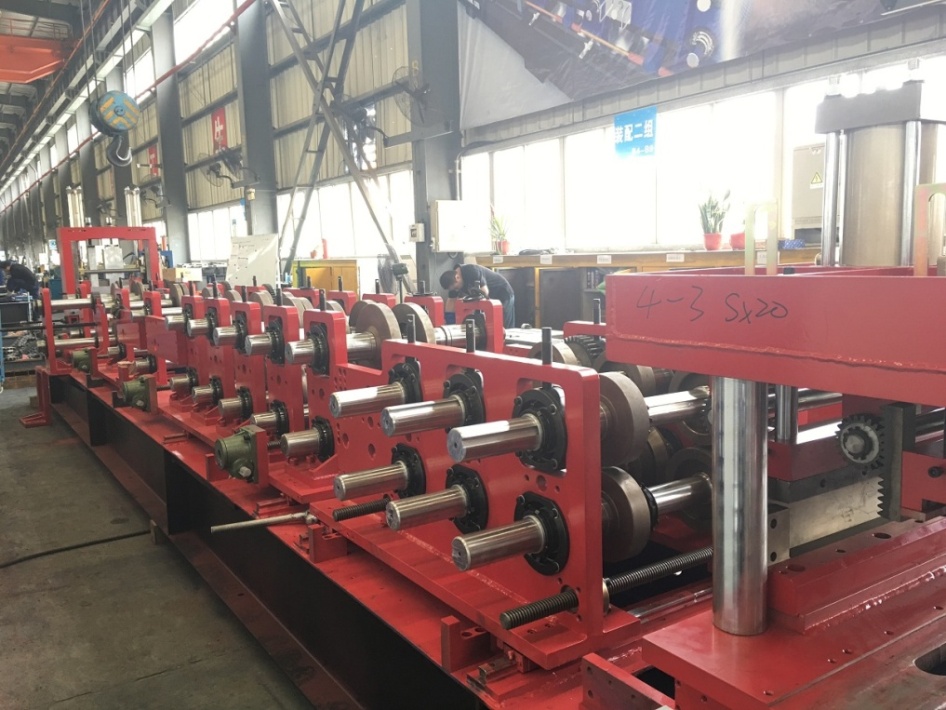 Speed of forming: 15-18m/min( 30m/min without punching holes)
 Roller : 19groups rollers.
Material of main shaft : NO.45 steel
Changing sizes: Automatic, change sizes by press button.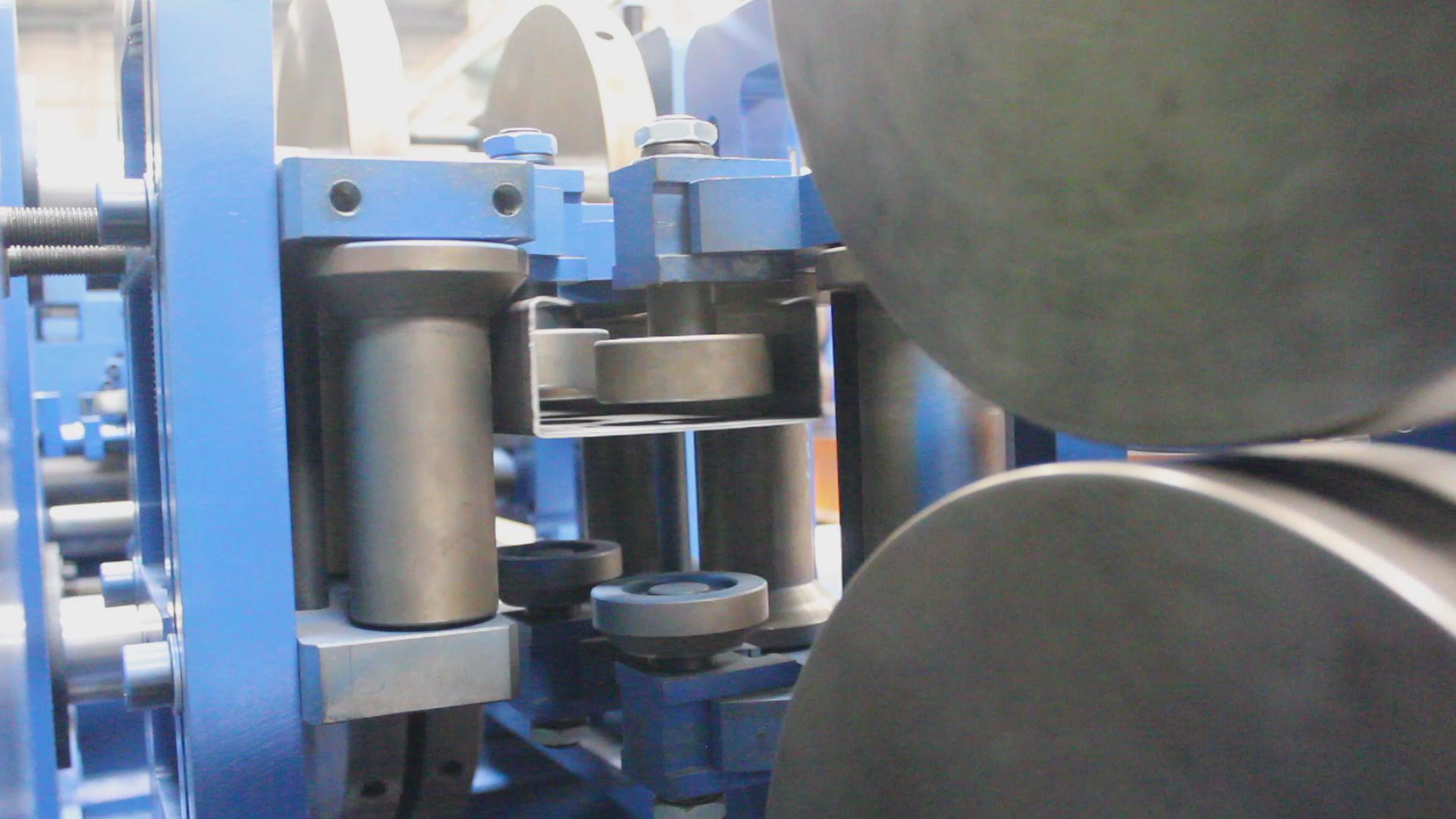 6.Post-cutting system—main cutter when chose post-cutting system.

Cutting material:  Cr12
For C and Z profile cutting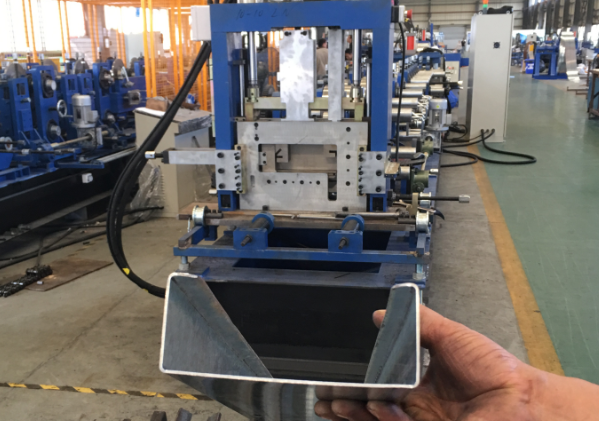 Product Support Frame
The length of product support frame : 6m 
PLC Control System
Control the quantity &punching length & cutting length automatically
In English
The Machine will be stopped while it is punching and cutting
PLC must be able to keep in memory which profiles are "inside" the machine even after the machine is stopped.
Automatic Length measures and quantity counting.
Program batches with different profile lengths with no waste