DETAILS
MF1600 multi profile stud & track steel frame machine, is a fully automatic wall, floor and roof truss frame design and provides a complete roll forming machines for light gauge steel constructions. Light Gauge Steel framing machine can realize the continuous automatic production. advanced manufacturing systems that rapidly develop lightweight steel framing for modular and residential.
MF1600 multi sizes
-Material: Galvanized coil, zinc coil
-Width: 3 " to 6 3/8″ (75mm to 160mm)
-Thickness:0.8-1.6mm (22gauge to 16gauge)
-Height: single size 1 5/8″ (41mm) Can be also customized to 1.25″ or 2″
-Lip: 5/16″ to 3/5″ (8mm to 15mm)
-Tensile Strength: 355Mpa, 386Mpa,480Mpa
-Coil width: depends
Other size of punch can be added be by customer requirements.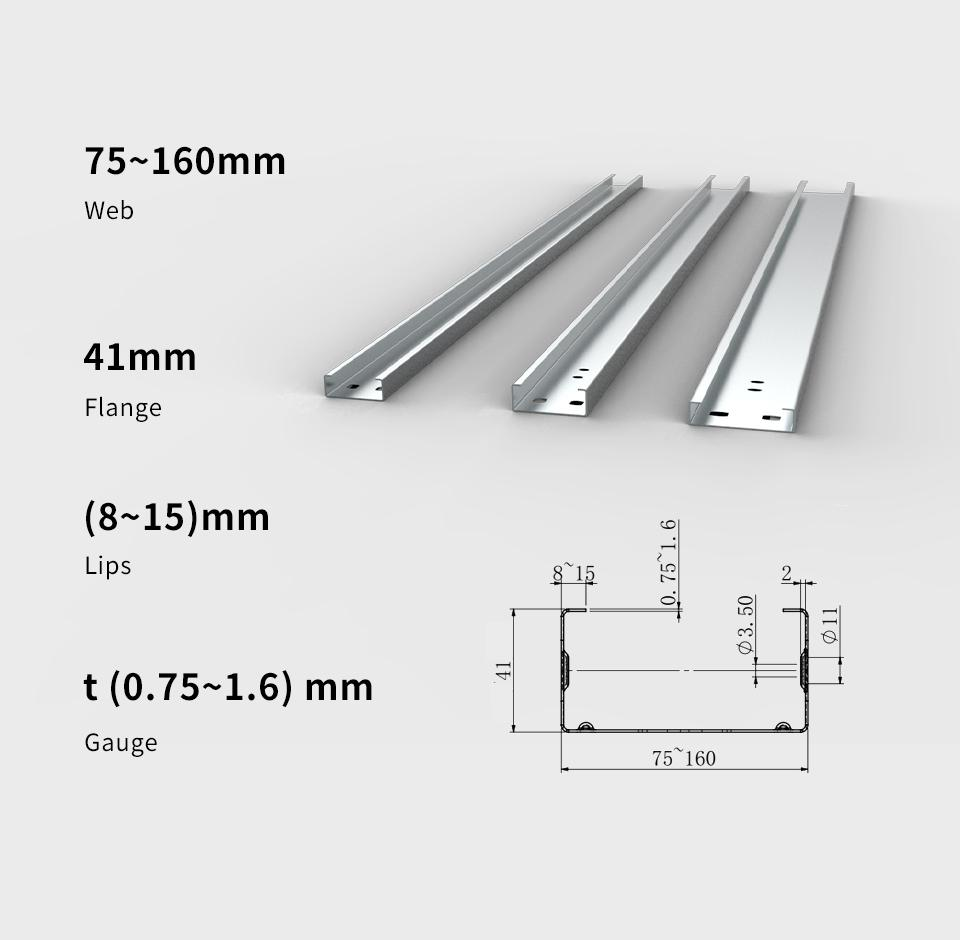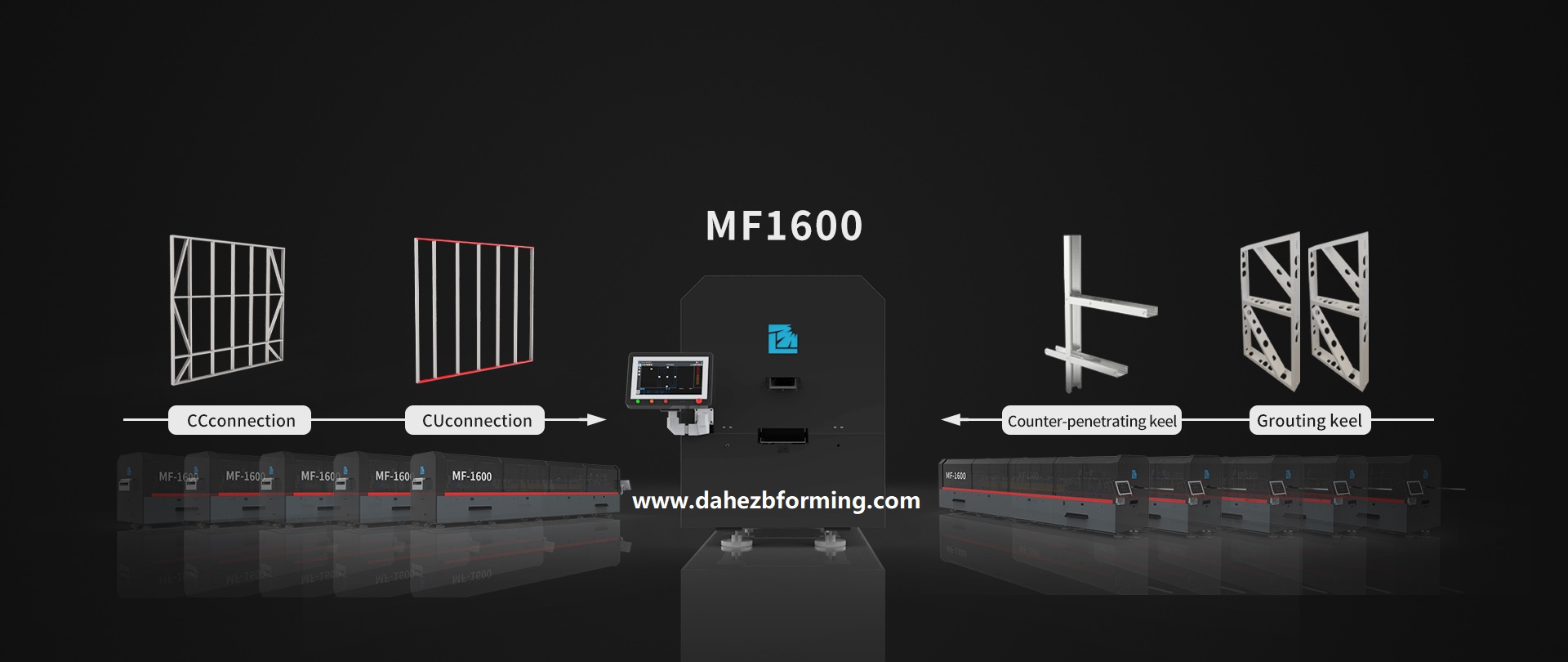 Machine Components
•Hydraulic de-coiler ———————————————————— 1 set
•Leveling Device ————————————————————— 1 set
•Lip and flange cut out device————————————————–1 set
•Roll Forming System———————————————————- 1set
•Punching Device ————————————————————– 1 set
•Cutting Device——————————————————————–1 set
•PLC Control System———————————————————– 1 set
•Out-let Table——————————————————————— 1 set
Flow Chart
The flow chart is showing below.
De-coiler→ Leveling Device→ Punching Device→ Roll Forming System → Cutting
Device →Out-let table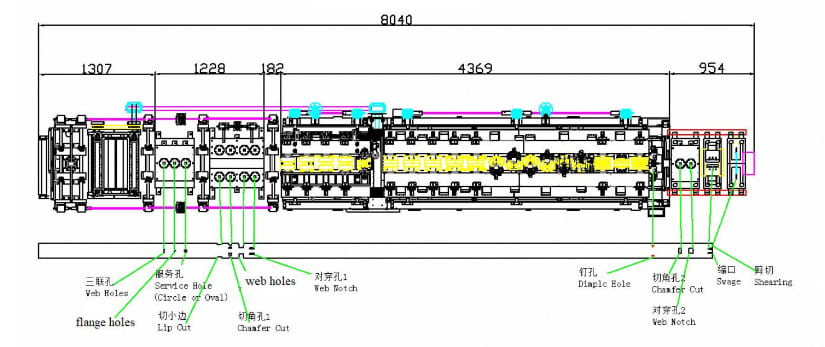 DAHEZB Machine Pictures