MAINTAINING YOUR METAL BUILDING
Metal buildings are low maintenance; they truly are. But that doesn't mean zero maintenance; they need a little TLC every so often.
You need to inspect them, clean them, and (from time to time) repair or replace one thing or another. The important thing is to do it. Create a maintenance schedule and policy to make sure the right steps are taken at the right time.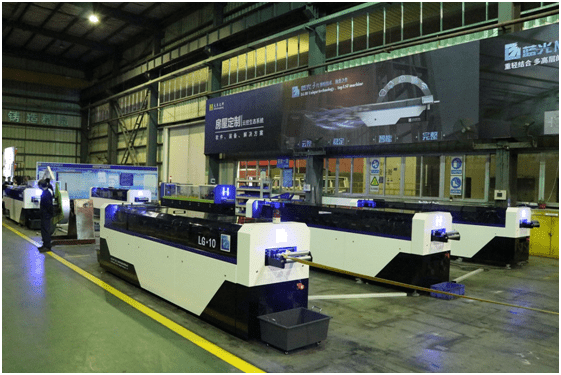 HOW OFTEN TO PERFORM MAINTENANCE
The frequency of maintenance depends on several factors:
The specific maintenance task
Environmental influences at the building location
Age of the building
Condition of the building
The owner's commitment to preventive maintenance
Certain maintenance tasks take place on different schedules; some tasks don't always need to be performed. That being said, most tasks are done twice a year. Much of metal building maintenance is inspection. Two times a year, you need to check out the building and make preparation for the next season.
The timing depends on the weather extremes in the region, but a good schedule includes inspecting in the early spring to catch problems caused by winter weather. Then inspect again in early fall so that you will be able to complete any needed repairs before winter sets in.
If the building is in a coastal area, is subjected to heavy pollution, or experiences prolonged high humidity, inspection should take place more frequently to keep up with the extra corrosive factors in the environment. The same applies to buildings housing pools, animals, or activities that require corrosive chemicals.
An inspection should be done immediately after a severe weather event as well. Not only is there more likelihood of damage, but you also need to file insurance claims as soon as possible. Contact your insurance carrier and the local fire hazard inspector before starting renovations and repairs.
MAINTENANCE SAFETY
Stay familiar with local and state safety regulations as well as OSHA. Failure to follow safety regulations could result in injury or death; fines for non-compliance can be substantial.
Take special care when working at height. Use personal protective equipment at all times and be aware of the conditions. Don't walk on wet roof panels. If you walk on the roof at all, step only where the panel is supported by a structural member. Do not walk, sit, or step on ridges, ridge caps, hips, rakes or gutters. These are all areas that may collapse.
Don't walk along the edge of a roof and use extreme caution on steeply pitched roofs. Ice and snow don't make for good roof-walking either.
IMMEDIATE INSPECTIONS
Directly after a fire, vandalism, and severe weather, as well as if you learn of damage to adjacent roof areas, you need to inspect immediately.
High winds can blow debris from trees onto the roof or loosen flashing and other roof components. Falling tree limbs and hail may puncture the roof while loose fasteners will quickly fail.
As soon as possible replace any stripped out fasteners. Remove the damaged fastener, apply urethane sealant into the hole, and install an oversized, long-life fastener. Also, remove excessive ice and snow and try to keep it from building up.
There is one more time you need to inspect the building immediately, and that is after any trades have been on the roof or working on the wall panels for any reason. If there has been a chemical or solvent leak, get it cleaned up quickly, thoroughly rinse the area, and clean it with a mild detergent.
Check for scratches or punctures after heavy foot traffic and clear away debris and scrap such as drill shavings, wire, metal scrap, and other debris that could scratch or poke holes in the metal. It's best to avoid using cut-off saws and welding equipment over the roof. If it must be done, protect the roof with a fire cloth or similar equipment.
ROUTINE MAINTENANCE
During your semi-annual inspections there are some specific areas to check.
For wall panels, inspect the perimeter and look for:
Dirt splashed onto panels
Build-up of ground material
Loose or damaged fasteners
Chemicals
Dirt
Dirt tends to get onto walls when it rains and the gutters are clogged. Some soils can stain the paneling as well. Wash away dirt with water and a soft brush then make sure the ground is level below the sheeting notch. Clear the gutters and downspouts of any obstructions. Install ground cover to help minimize dirt splashes.
Ground materials
Materials resting against the wall panels, like dirt, ant mounds, leaves, and grass clippings can hold moisture against the metal for long periods and cause premature corrosion and rust. Tell ground crews to blow grass clippings away from the building and pick up limbs and branches as they work. Afterward, clean the bottom of the affected panels with mild detergent and rinse thoroughly.
Fasteners
The paint tends to wear away on fastener heads before it does from the panel, making it easy to spot loose fasteners. Look also for rust development, bleeding rust, and rusty panels. Make any needed repairs quickly before the issue becomes dire.
Purchase the correct fasteners from the building manufacturer. You will only need a socket wrench. Don't over-tighten and damage the panel.
Chemicals
Chemicals include fertilizer, herbicides, and pesticides, all of which can promote rust. Tell all those responsible for applying any of these chemicals to avoid getting them on the wall panels. Protect the panels with cardboard or other materials if necessary.
Roof panels
Before inspecting the roof, find an assistant to help you.
On roofs, remove debris that can impede water flow or block gutters and downspouts. Blocked gutters and downspouts are the biggest contributors to leaks and damage.
If steel panels come into contact with copper, lead, graphite, or other metals; or if water runs onto steel panels from these metals, rapid deterioration can be the result. Common causes of metal-on-metal damage are lead hats for plumbing vents and condensation from rooftop air conditioning units. Call a trade contractor to repair it this type of damage.
Failed roof fasteners are excellent sources of leaks, both moisture and air. Don't over-tighten.
Remove foreign debris and clean gutters and downspouts at least once a year.
Check the downspouts to make sure water flows freely from them.
Reseal the roof curbs and other penetrations with urethane sealants and repaint any scratched or damaged areas to prevent rust.
Install long-life fasteners and stainless steel rivets to eliminate rusting.
REPAIRING LEAKS
Do not repair leaks by applying caulk, elastomeric members, plastic roof cement, or anything of that sort. It will lose its bonding rapidly and allow moisture to build up between the repair material and the roof panel. Severe corrosion is the result.
Instead, disassemble the metal joint, reinstall the proper sealant between the metal layers, and evaluate the panel to ensure it doesn't need replacement. To avoid more leaks and to keep from voiding the warranty, consult with the building manufacturer who can provide a list of certified installers.
A steel building is like any good piece of equipment. If you take good care of it, it will serve well for a long time. Inspect twice a year and make all necessary repairs as soon as possible.
roll forming machine manufacturers
purlin roll forming machine in china