METAL BUILDING COMPONENTS: BENEFITS OF METAL WALL PANELS
Nothing goes better with a steel structural frame than metal wall panels. When compared to other construction materials such as wood, concrete, brick, or rock, metal panels win every time.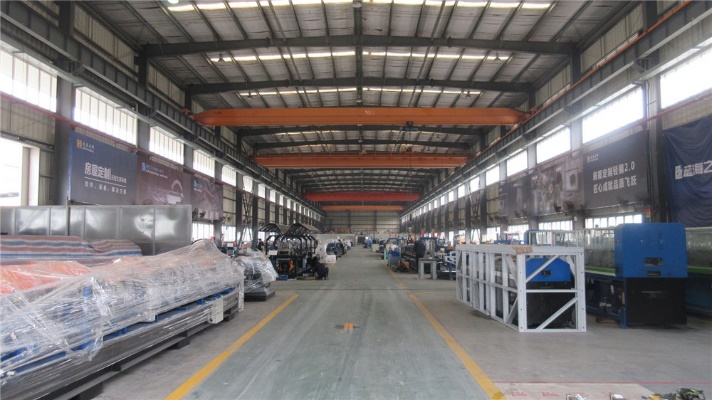 WHAT IS A WALL PANEL?
A wall panel is defined as a non-structural element used to form a curtain wall but must be structurally designed. Loads must be transmitted from the wall panel to the structural frame. It must allow thermal movement and must not restrain the structural system from deforming as designed under lateral and gravity loads.
PERFORMANCE CRITERIA FOR WALL PANELS
Wall panels are subject to a variety of performance criteria that must be considered during the design phase of any project. They include:
Wind loading and air infiltration
Seismic design and deflection
Water test performance
Performance criteria for air and moisture barrier or rain-screen
Panel flatness and tolerance
Thermal movement criteria
Fire resistance ratings
Insulation and sound transmission
APPLICATIONS FOR WALL PANELS
A better question may be what a wall panel cannot be used for because they are available for a broad range of uses and architectural styles. From major wall panel systems to cornices and canopies, wall panels are appropriate in nearly every area of construction. They make an incredibly reliable building envelope that is resistant to mold and mildew. Wall panels are also appropriate for joining other building materials such as glass and precast concrete panels. No matter the climate or environment, metal wall panels are the best choice.
BENEFITS OF WALL PANELS
Along with the advantages above, metal wall panels have even more to recommend them.
Low cost and low maintenance
Metal wall panels compare more than favorably with other major construction materials in cost and have much bigger benefits in maintenance. In fact, the savings are most significant in large commercial or industrial projects. Plus, since metal is so popular there is never a question of availability. With customization, you can also realize savings from even faster installation and the lack of scrap at the end of construction.
Initial costs for metal wall panels are low because they are so quick and easy to install. With less time needed for the job, labor costs shrink and return on investment is faster. With a 20 to 40 year lifespan, metal panels will not require replacing for a long time when correctly installed.
These panels come with a broad range of metal coatings that reflect light and heat and providing the proper aesthetic to match or complement the surrounding area. The right coating can last for decades which means when it's time to sell, you will not need to refurbish the walls.
Insurance costs are often lower with metal wall panels in place because of robust fire resistance.
You get a break on utility costs as well because metal wall panels are so readily insulated for superior performance in heating and cooling. These same robust walls keep water out when the seams are properly sealed which will protect the contents and the occupants in comfort.
Easy to finish
It's worth mentioning again that metal wall panels are available in many colors, profiles, and textures so let your creativity run wild. No matter what the client wants, you can probably provide it with metal panels. This versatility also contributes to decreased design and construction costs.
If you do a lot of renovation, metal panels are easily retrofitted into existing wall systems which speeds up the work while reducing the cost.  In addition, if you don't need to tear out so much, the landfill waste will be reduced as well.
Light to support
Metal wall panels are much lighter than brick or rock and mortar, adding to the durability of the metal frame. These panels generally come in long sections that install quickly and easily onto the frame and they don't require as much support from decks and substrates, great for low construction budgets.
Earthquake country appreciates the lighter material as well. Metal withstands seismic activity without the cracking and crumbling of other materials. If it does fail, the lighter material is easier to clean up and can be recycled.
Consistency in fabrication
Metal panels are consistently flat from piece to piece and remain so during transport and after installation. Properly fabricated there should be no "oil canning" or wrinkling of the panel for any reason.
The finish from panel to panel is highly consistent as well, keeping the completed exterior from sporting a checkboard appearance. Paint application technologies ensure the evenness of application and in the consistency of color.
Some panels don't need a colored finish. Zinc, copper, and titanium are often installed unfinished to take advantage of the natural color and performance of those metals.
Sustainability and energy efficiency
Steel is the most sustainable material available. Steel is 100% recyclable without any loss of strength or durability. Unlike wood, there is little need to use large amounts of virgin resources to build with steel.
As far as energy efficiency, while metal wall panels don't impact utilities as much as a metal roof, the selection of the right color, coating, and insulation can keep heating and air conditioning costs much lower than traditional construction.
If you are building under LEED or other energy efficient program, metal wall panels will provide you with more points for being environmentally friendly and for saving energy. Even if you aren't a green builder, metal easily meets building codes anywhere in the world.
Metal wall panels provide incredible benefits with few disadvantages. In almost every sphere there is something to recommend using metal wall panels over any other construction material. Flexible in appearance, strong, and durable, you can do more with metal panels than you ever could with concrete or wood with the addition of fire and water damage resistance. Metal doesn't mold or mildew. It doesn't require annual painting.
From the outset, you can realize the benefits and cost savings from the lower labor costs and quick installation of metal panels, regardless of whether it is new construction or renovation of an older building.
Consider metal wall panels for your next construction project.
www.dahezbforming.com
TAG: metal roll forming machines for sale
purlin roll forming machine in china