METAL ROOFING: ALUMINUM VERSUS STEEL
Metal is rapidly becoming the preferred roofing material. It is lighter and more durable than shingles and requires less maintenance. So even with a higher up-front cost, the return is quick. In the long run, you save more with a metal roof.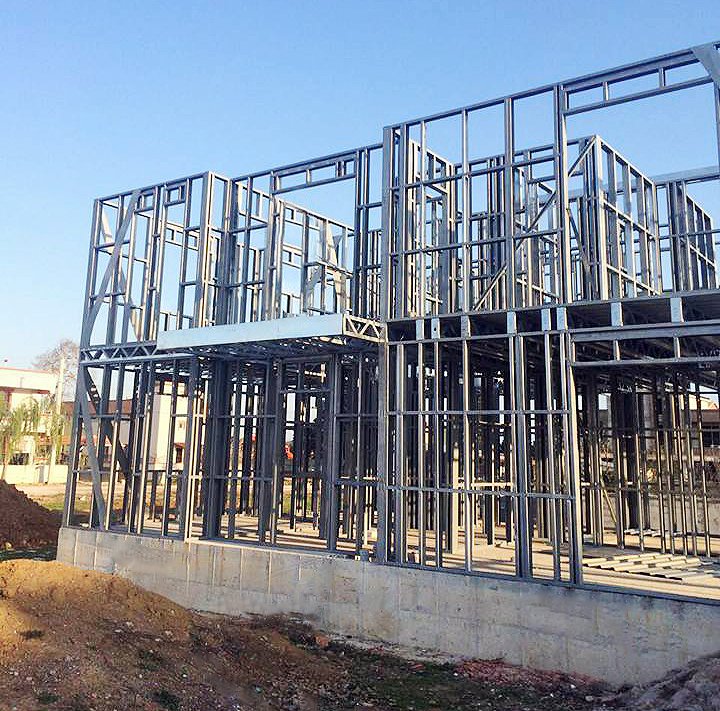 The next question might be: what metal should you use, aluminum or steel?
HOW STEEL AND ALUMINUM ARE SIMILAR
Both steel and aluminum roofing is produced in large rolls at a mill. Both can be made of recycled material. Energy efficiency is similar as both steel and aluminum reflect heat and light. They can be coated with a variety of colors and textures, including "cool roof" coatings
Both are highly durable metals and have high strength to weight ratios, although aluminum's may be slightly better.
HOW STEEL AND ALUMINUM ARE DIFFERENT
Malleability
Aluminum is a highly malleable and elastic metal, more so than steel. However, the price of aluminum tends to be about 20% higher than steel. Some roof profiles will require a heavier thickness of aluminum, which will drive the price higher. Even though aluminum is only about 1/3 the weight of steel, it could be more expensive to use.
Steel may not be as malleable, especially for very ornate work, steel is much easier to weld. Aluminum welding is tricky. Aluminum also expands more than steel in the heat so you need to pay more attention to the attachment system.
Corrosion resistance
Aluminum is also more corrosion resistant than steel, especially in coastal areas with high levels of salt water. Steel, even when coated, has a tendency to corrode along field-cut edges in these conditions. If anything chips the coating, rust will soon follow.
On the other hand, aluminum can also be more susceptible to other types of oxidation and, due to its thinner, more lightweight nature, can catastrophically fail from pitting.
Conduction
Steel does not conduct heat as well as aluminum, which stores less heat and cools more quickly. Aluminum is also a better conductor of electricity.
Fire safety
Because steel is up to 2.5 times denser than aluminum, it is more resistant to high heat and fire. Aluminum tends to start softening around 400 degrees F. In areas where fire is a bigger threat than corrosion, steel is a better choice.
Aesthetics
Coatings make both metals look great but if you have chosen the "bare" look, aluminum is just not very pretty in its uncoated state, especially as it ages.
Thickness designation
Steel is sold by gauge; typical steel roofing material is 24 to 26 gauge. Aluminum is sold by decimal thickness; roofing material is typically sold in 0.23 to 0.40 thicknesses.
COATINGS
Steel and aluminum can both be coated in a variety of colors and textures as well as protective strengths. Steel is often coated with other metals, including aluminum. Both types of metal easily comply with LEED requirements for cool roofs.
In fact, Galvalume™, a popular steel product is steel coated with an aluminum mixture designed to prevent corrosion and rust on the steel. If you hear the word "galvanized," that isn't the same. Galvanized steel is coated with 100% zinc in various thicknesses depending on the use. Galvanizing is a little less protective than Galvalume.
OTHER METALS
Copper and zinc have also been used for roofing material. Copper can make a very pretty roof and oxidizes into an attractive green. Both share the advantages of steel and aluminum as a roofing material. However, there are fewer skilled workers of these metals, which are much more expensive and may not be in your budget.
Get your free copy of our Metal Roofing Guide today » https://www.dahezbforming.com/contact-us/
MORE ABOUT METAL ROOFS IN GENERAL
A metal roof is highly durable and much lighter than shingles. It also requires less maintenance; over time, you can save a lot of money with a metal roof.
But there's more to it than just durability. Metal roofs save money in other ways as well.
Steel and aluminum, as well as other metals, reflect heat and light extremely well. In summer and in hotter areas of the U.S., a metal roof can save a bundle on electricity. The air conditioner doesn't need to run as often and a metal roof is easily insulated, keeping in cool air in the summer and warm air in winter. Thus, lower natural gas or heating oil bills.
Combining a cool roof with insulation just doubles down on the savings. Cool roof coatings are typically white or another very light color with added reflective material to maximize heat and light radiation back into the atmosphere. The effect of insulation is enhanced with cool roof materials, as less heat radiates through the roof and decreases the temperature gradient in the attic.
Another benefit: metal roofing is highly resistant to pests like termites and mice. Since these critters can chew a hole through metal, the roof is never compromised, keeping the insulation from moisture exposure, which would reduce its ability to regulate the temperature.
If your aim is to go green, a metal roof is an important component of environmentally friendly construction. In addition, since it can come in a variety of conformations, a metal roof is especially well-suited for mounting solar panels. A standing seam roof handily accommodates the racks required for most solar panels.
Metal roofs and other steel construction are very good at surviving severe weather and seismic disturbances. A metal roof can be built to be extremely resistant to wind uplift, an important point since metal roofs are also lighter than those made of other materials. Where asphalt shingles would just fly off, a metal roof stays intact to protect what's inside.
Because it is elastic, metal bends rather than breaking when the earth shakes. There is less chance of complete building collapse with a metal roof and frame.
By the way, hail is no noisier on a metal roof than a traditional one. With the appropriate underlay and insulation, you will still hear the popping on the roof but it won't break your eardrums. The same is true of lightning; a metal roof is no more likely than an asphalt shingled roof to attract lightning strikes.
Obviously, metal is the way to go for a cost-effective and environmentally friendly roof. The choice of aluminum or steel depends more on where your structure is located. In coastal areas, aluminum is the best choice for its resistance to corrosion. For an extremely fire-resistant roof, steel is the metal you need. Both materials provide benefits that far outweigh any additional cost. (whirlwindsteel)
Tag: metal roof roll forming machine  Light Structural Steel Framing  Purlin Line Machine  roll former machines