THE BENEFITS OF STEEL BUILDING KITS
When you hear the term "steel building kit" it may make  you think of a kid's model, and you wouldn't be far off. Like any kit, a steel building kit contains everything you need to assemble a steel building, including the roof and wall coverings. You even get the fasteners, typically screws and bolts, for which the holes have been pre-punched.
You can get a steel building kit for almost any type of building, from a backyard shed to a multi-level self-storage building. Although the backyard building may come in the form of a "kit" for the do-it-yourself fan, steel buildings are sophisticated structures used in all types of construction for residential, commercial, industrial and any other use.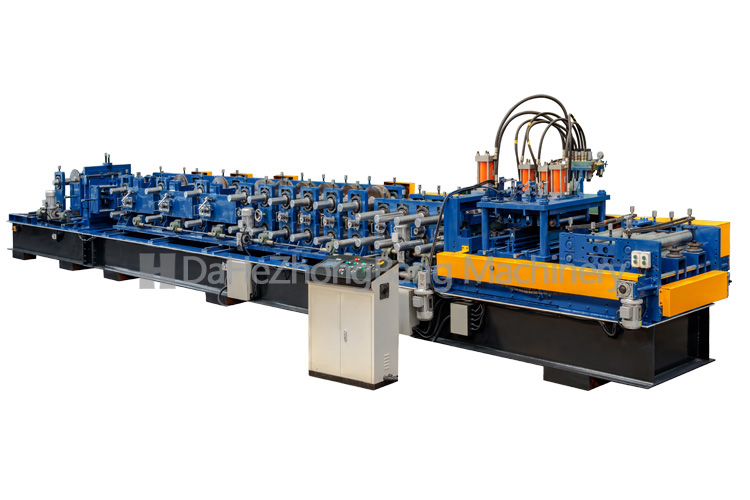 READY TO GET STARTED?
CONTACT OUR EXPERTS TODAY TO LEARN MORE ABOUT STURDI-SPACE BUILDINGS »
THE BENEFITS OF BUILDING WITH STEEL
There is a long list of reasons why you should build with steel.
Durability – A steel building, when properly maintained, will last for decades.
Strength-to-Weight Ratio – Steel has the largest strength-to-weight ratio of any building material. The weight of the steel is used for a structure is significantly less yet just as strong as the required amount of masonry, wood, brick or other traditional building material.
Environmentally Friendly – Steel is 100% recyclable and most of the steel you purchase will be composed of recycled steel.
Retention of Strength – Steel can be recycled endlessly and never lose its original strength.
Damage Resistant – Steel is resistant to fire, rust, insects and animals. A steel eating rat or termite has yet to be found.
Insurance Savings – Because of the above-mentioned damage resistance, you may get a break on your insurance premiums if you build with steel.
Sturdy – Metal structures withstand high winds, heavy snow and seismic events much better than comparable wood-frame or stone structures.
It's hard to beat steel as a long-lasting, sustainable, low-maintenance building material.
THE BENEFITS OF A STEEL BUILDING
Besides all the advantages of steel, purchasing a steel building brings another list of benefits.
Everything you need is included from support columns, framing and coverings to fasteners
No waste is generated
All bolt-holes are pre-punched
The quality control is stringent and performed before you receive your building
Quick assembly
Short construction time
Lower construction costs
Designed to local building code
All your choices are made with the  building manufacturer, from the size of the building to the color of the roof panels. Your building is prefabricated under strictly controlled conditions with a high level of quality control. Any welding is performed at the factory under the same stringent conditions and is inspected and tested before the building leaves the factory.
Most metal building kits are bolt-up designs that can be quickly erected and easily repaired. In fact, if you need to move your building, you can disassemble it and reassemble it in a new location if you desire.
Steel buildings are low maintenance. Just by cleaning off the dirt periodically, checking for rust and replacing fasteners, you can have your metal building looking like it just arrived from the factory, even years later.
WHY IS ERECTION SO FAST?
Everything is measured, cut and pre-punched. All your contractor needs to do is put the building together. The smaller the building, the quicker it goes up. Once the outer building is complete, the inside can be finished any way you like.
However, the one thing that doesn't come with your building is a foundation. Before you take delivery of your metal building, you need to hire a foundation engineer to design and lay the correct size foundation for your building. Here is where steel's high strength-to-weight ratio is such an advantage.
The weight of a metal building is much less than a comparable building of traditional materials. The required strength and thickness of the foundation are also reduced, saving time and money on labor and materials.
Design & price your metal building online »
WHAT ARE YOUR CHOICES?
As an example of available pre-manufactured steel buildings, let's take a look at our Sturdi-Space line of pre-manufactured buildings. They come in a range of standard building sizes with a broad variety of colors to choose from. Once you determine size and color scheme, you have the chance to do a little customization to make your building distinct.
Sturdi-Space has buildings of 10 and 12-foot eave heights that range in size from 20 feet by 24 feet to 30 feet by 40 feet. You can choose paint colors from Polar White to Royal Blue with shades of gray, red, green and brown from which to choose.
The building comes with:
26-gauge roof and wall panels
26-gauge trim
Framed metal opening measuring ten feet wide by eight feet high
Flush wall girts
By-pass purlins
All the hardware you need
Engineer stamped drawings
These parts come standard with each building. Then you can make it your own by selecting painted roof panels, reflective insulation, wainscoting, additional framed openings, gutters and downspouts.
Every building meets building code specifications for IBC 125, risk category II, standard deflection criteria and more.
If you are building a self-storage facility, whether climate controlled or not, steel buildings can get your new business up and running fast. With quick assembly and no need for lights or air conditioning, you can set up several sizes of non-climate controlled self-storage units with roll-up doors for access.
Another benefit of steel buildings is they are easily expanded. If you decide to start small or you have more requests for more space than you have, you can simply purchase more buildings or enlarge some of the units for larger items such as RVs and boats.
Depending on the layout, you can surround the perimeter of your site with non-climate controlled units and later add a climate controlled section in the middle of the existing units. You can use the same metal building and add insulation to each unit.
You can build a separate entryway to the climate controlled units to help regulate the temperature and humidity as people enter and leave the facility. Air conditioning units can be installed in the center out of the heat where they will function more efficiently.
Steel buildings save time and money with their quick assembly and reduced construction timeline. With the right care, you will have a durable, sturdy building for decades to come. (whirlwind)
TAG: c purlin roll forming machine price  roll forming machine price  steel frame machinery