TIPS FOR FINDING THE BEST METAL BUILDING SUPPLIER AND SERVICES
Now that you are ready to commit to your construction project, be it purchasing and erecting a steel shed in your back yard to putting up a major facility, it's time to go looking for the right services.
It's like locating a plumber for your house or a cleaning service for your office building; you look online and ask around to see what your friends and associates might have to say. We want to share with you some things to think about, and ask about, before you select a person or company to do the job.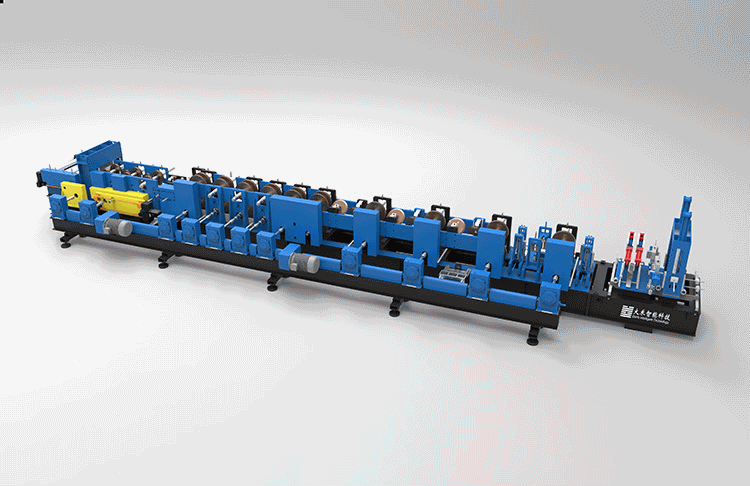 Here is what to look for in a steel manufacturer, contractor, or design-build firm for your next steel building project.
SUPPLIER 101
Manufacturer: The company actually creating and customizing the building. Also delivers it.
Contractor: Can purchase a metal building from the manufacturer and resell it to a customer.
Broker: Someone who brings together the different services that need to do business together and purchases the building from the manufacturer to sell to the customer responsible for putting it up.
WHAT TO LOOK FOR IN A STEEL BUILDING MANUFACTURER
You are more likely to need to know about the manufacturer if you are doing the project yourself, such as the aforementioned shed, although it's always a good idea to look over the vendors your contractor is using.
Before looking for a steel building manufacturer, you need to define the type of steel building and configuration you need. In other words, how will you use the building? Think up some relevant questions relating to your proposed use so you have a place to start a conversation with your potential vendor.
As far as finding a company to talk to, ask around at your local hardware and home improvement stores. These businesses often display and sell the type of structure you are in the market for. You might even get a good price on a discontinued model. However, if they have nothing in stock to match your needs, they can still help you find a manufacturer.
DIY stores generally have catalogs from various vendors and often have a good idea of the quality of the products.
A home show is another place you will see small building dealers. Find out their flexibility on size and configuration. If you are ready to buy, you may get a deal on a floor model or promotional pricing on orders placed during the show.
Of course, word of mouth is good, too. If you see something you like in someone else's yard, you can ask where they got it and what their experience was like. Just look up someone who had the same needs as you. A pilot may be able to steer you to a good vendor of airplane hangars while a farmer can advise about agricultural buildings.
A great online source is MetalBuilding.info. It has 26 categories of steel building industry information. Each category has links to companies that service that particular need.
ASK THE MANUFACTURER
Accreditation: AC472 Accreditation contains the Criteria for Inspection Programs for Manufacturers of Metal Building Systems for the International Accreditation Service.
Memberships: The Metal Building Manufacturer's Association (MBMA) is a trade association in which members develop and promote improvement and quality workmanship within the industry.
Experience: Be sure contractors are experienced with metal building erection; they may not, even if they know local building codes, foundations, and HVAC systems.
WHAT TO LOOK FOR IN A METAL BUILDING CONTRACTOR
To find a contractor, you can start by asking a metal building manufacturer or consulting its website. Some vendors have a list of preferred provider network with contractors who are familiar with their wares.
Different types of contractors
General: Manages all aspects of the project including hiring and supervising subcontractors, obtaining permits, and scheduling inspections.
Specialty: Installs particular products such as countertops and cabinets or bathroom fixtures.
Design-build: Provides both general contractor and architectural services. See more on design-build below.
Before hiring anyone, check for licensure, the number of years they have been in business, and the type of projects completed previously. It's best if they can show you one similar to yours.
If anyone is reluctant to provide references or examples of previous work it may be an indication of a history of poor workmanship. Or the business may be new.
When you are ready to hire, get a contract written containing all the details about:
The contractor
The project
Payment
Scheduling
A list of materials
How change orders are to be handled
A stipulation of your right to cancel within a set period of time
Keep copies of everything from the contract to the receipts and any correspondence pertaining to your project.
WHAT TO LOOK FOR IN A DESIGN-BUILD FIRM
A design-build firm provides both architectural and contractor services. There are several benefits to using a single company:
Construction timelines are up to 33% shorter than in traditionally developed projects
Costs are lower by about 12% compared to traditional projects
You have continuous quality control from start to finish
What you may not get:
Creative or innovative designs
Fewer customized choices including your choice of engineer or architect
Limited checks and balances
Design-build firms use in-house engineers, architects, and contractors to streamline the construction process and provide quality control. About 40% of non-residential construction is handled through a design-build company. Scheduling is simpler when all the trades are working together and, by offering limited designs, the company becomes highly efficient in their construction practices.
However, you will not be getting outside opinions about ways to do things and you will have less flexibility for contract negotiations, change orders, and payment requests.
To find these firms, ask around at trade shows, building associations, or others who have had projects recently completed. (whirlwindsteel)
Tag: roll forming machine manufacturer purlin machine price steel structure making machine